Safety rails and barriers
In areas where people and vehicles have to share the same space, safety rails separate personnel from machinery, fork lift trucks and other dangers. They are also useful where there is a sudden change of level, such as around mezzanine floors.
The systems are modular and can be assembled without any welding or cutting. You build new and modify old railings with simple hand tools.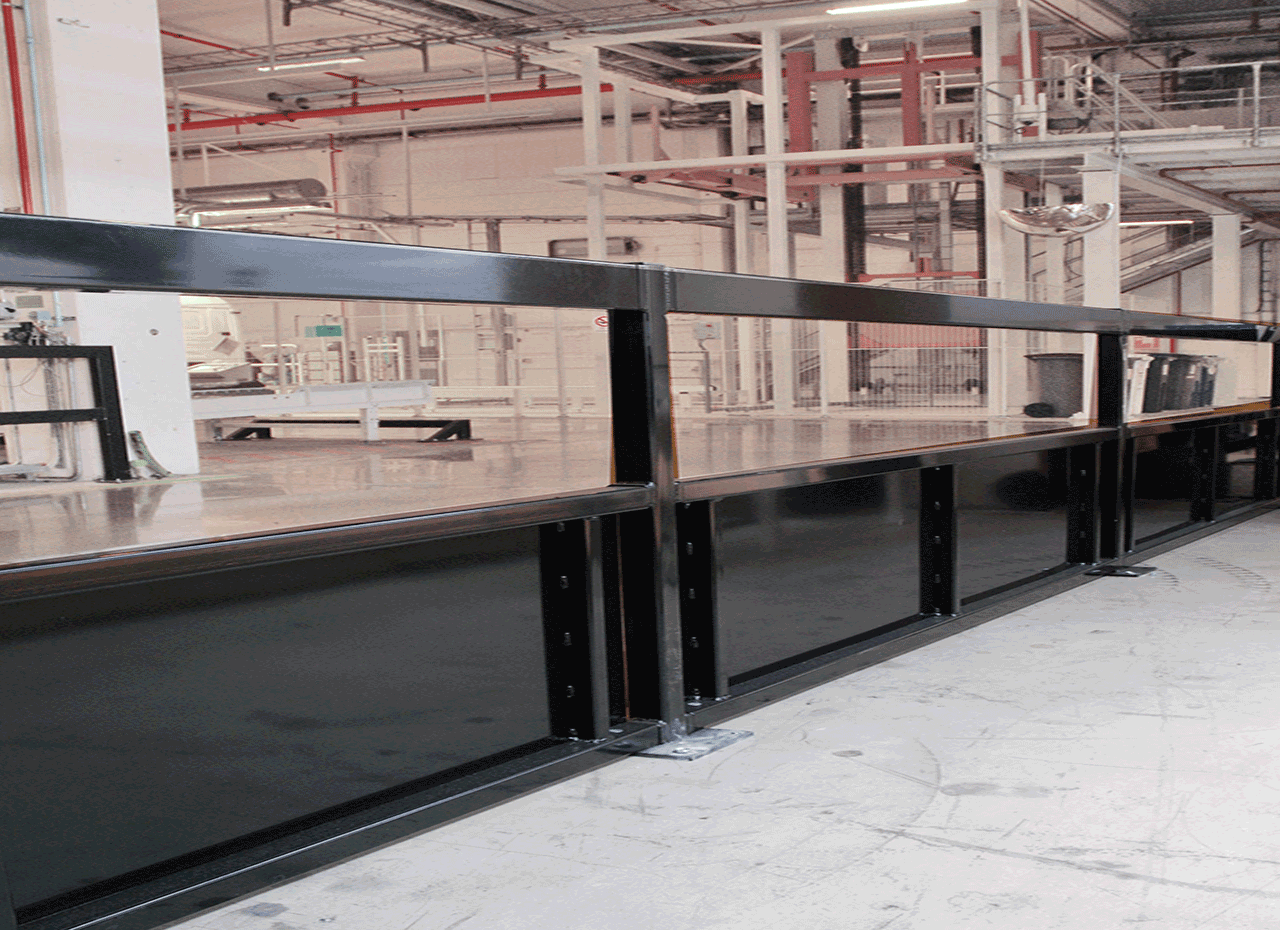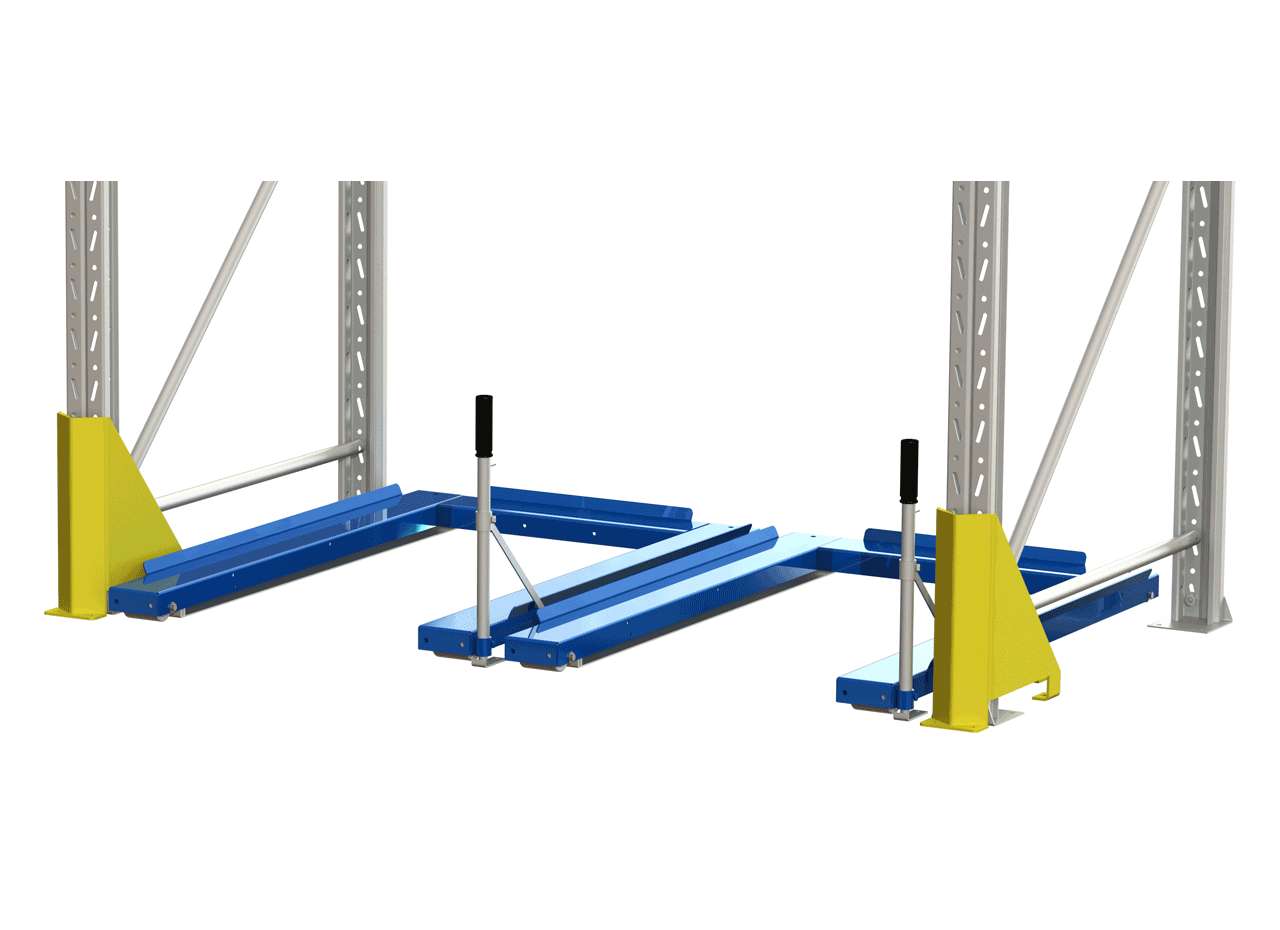 Standard upright protectors to protect the rack uprights from collision damage will often get in the way of pull-out units. Smart Storing has special slimline upright protectors to do this job.