Loong goods and sheet materials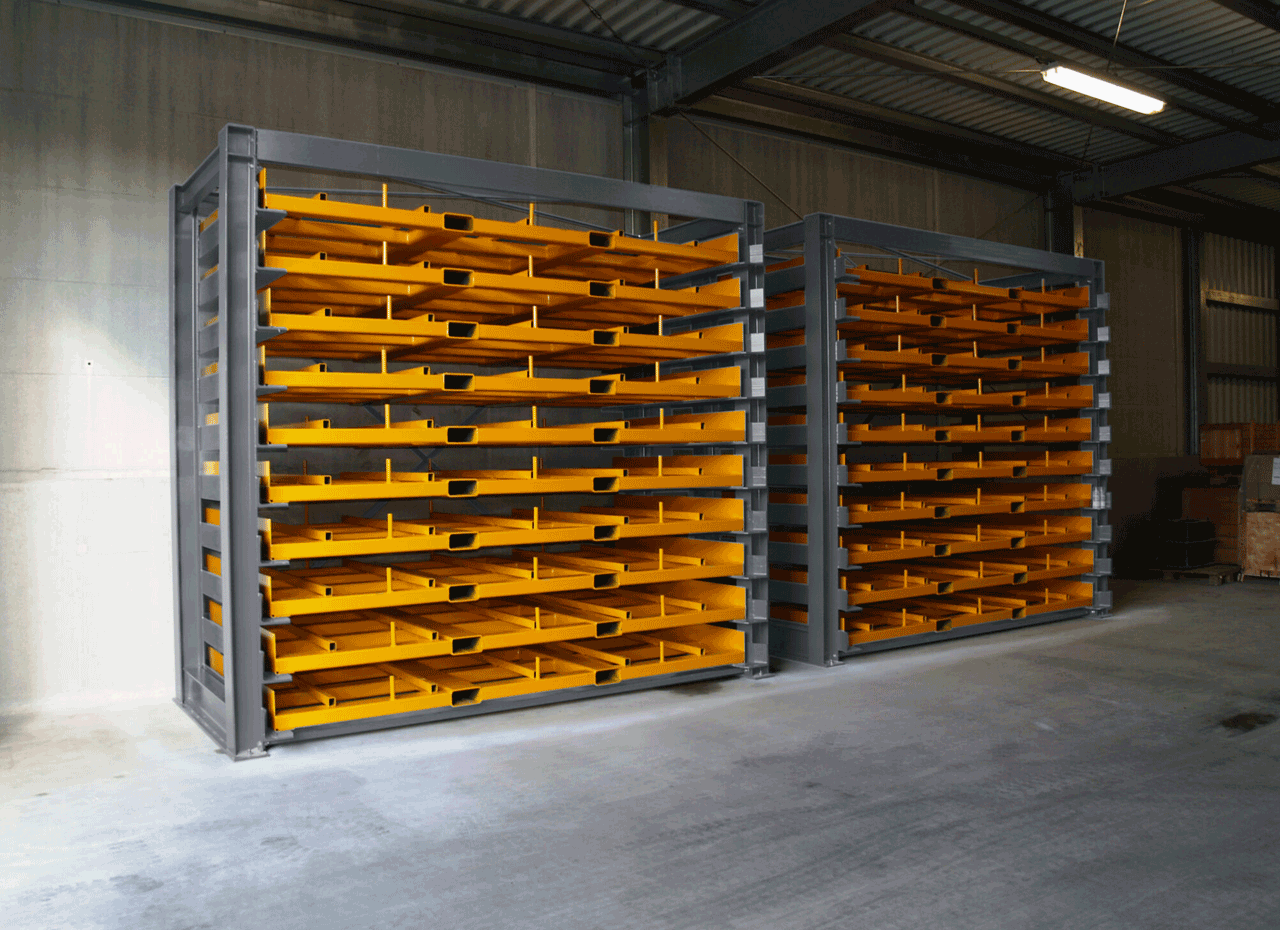 Storing sheet material in pallet racks takes up a lot of space in your storage, and transport and handling of these materials is associated with safety risks. We have products with a weight capacity of up to 3 tons that can handle bundles with or without packaging in a safe and efficient way.
Our solutions for standing materials are practical, volume-efficient and have a stylish design. The rack have specially designed dividers that make it possible to divide the storage into very narrow units.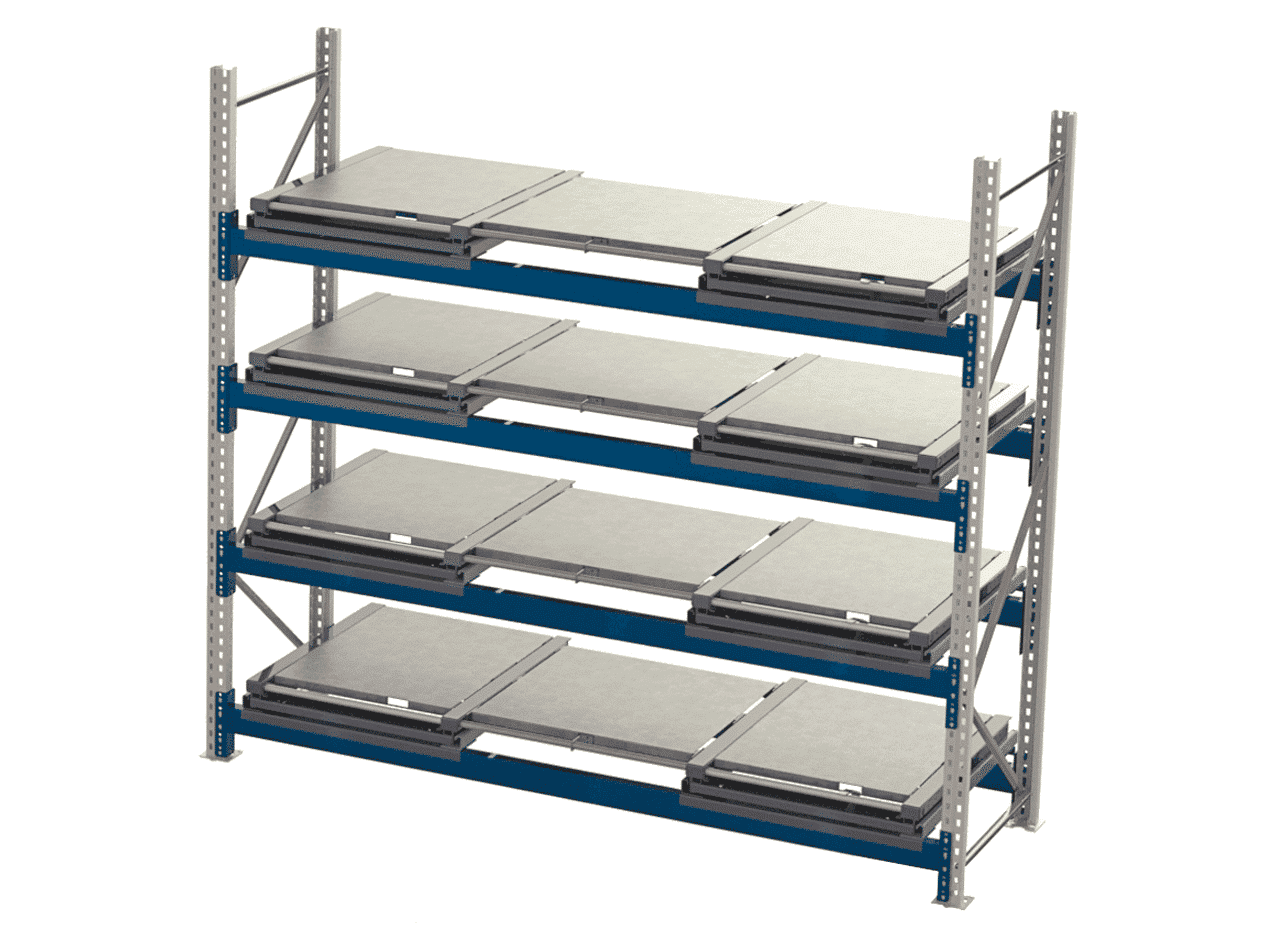 Large linked pull-out units
Large linked units are suitable for storing items such as pipes, tubing and sheet materials.
These are two pull-out units linked together with a mid-section. Mount the linked units in your standard paller racking and you have a cost-effective and practical storage unit.